News Items
Channel NewsAsia: Singapore, Timor-Leste sign bilateral Air Services Agreement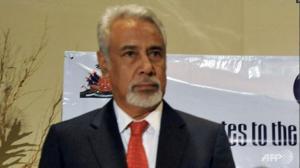 Channel NewsAsia, Jun. 3, 2013
by Dylan Loh
SINGAPORE: Singapore and Timor-Leste have signed an Air Services Agreement that will facilitate the continued growth of links between both countries, boosting bilateral trade and investment.
Prime Minister Lee Hsien Loong and his Timorese counterpart Xanana Gusmao witnessed the signing of the agreement at the Istana on Monday.
Both leaders also welcomed the increasing interest among Singapore companies to explore business opportunities in Timor-Leste, particularly in the oil and gas sector.
They discussed domestic developments in Timor-Leste as well as regional matters, including Timor-Leste's application for membership to the Association of Southeast Asian Nations (ASEAN).
Mr Lee said: "Timor-Leste naturally wants to strengthen its ties with the region and desires to join ASEAN. The ASEAN Coordinating Council Working Group is looking into all aspects of Timor-Leste's application. During the recent ASEAN Summit in April, the leaders agreed that the Working Group should consider Timor-Leste's participation in ASEAN activities in the context of your need for capacity building."
In 2012, bilateral trade between Singapore and Timor-Leste stood at S$665 million.
Singapore has also trained over 400 Timorese officials in areas like human resource management and economic development since Timor-Leste became independent.
- CNA/de